If you donate to Ball Python Breeder, you'll be helping a site made by real reptile keepers, for reptile keepers. Keep reading to learn more…
Why donate?
When you see a really big reptile site online, there's two things that go without saying:
There's a team of paid writers and some serious funding behind it.
The articles are geared towards making you buy stuff through affiliate links.
At Ball Python Breeder, I don't have a team of paid writers. I also only add affiliate links if they will genuinely be useful to you. Otherwise, I think they can influence the information provided in a way that is unfair to readers. The drawback is of course that I make a lot less money. Frankly, it's a stretch trying to pay for my costs, and snake food!
All the same, I want Ball Python Breeder to compete with the big sites. That's why I'm asking for donations to help fund articles and running costs.
Together we can grow this site big enough to compete with some of the faceless, commercial setups. The difference is that we'll be providing information from REAL reptile keepers!
Thank you in advance, Will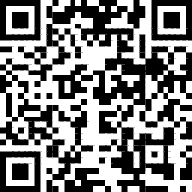 To learn more about the site, head over to the Meet the Team page, Who am I?, or Contact.